DT Termo Group company's specialists will provide you with comprehensive consultation on HVAC and VC equipment and material sourcing. Innovative developments of our company, the experience of our professionals and modern logistical support allows us to put into practice the best solutions that meet the needs of the most demanding customers.
Thanks to the simultaneous work of the highly qualified personnel and all the departments of the company, and also to own vehicle fleet and experienced drivers, your order will be delivered within a specified time in any area of Moscow and in any region of Russia. Our company provides its customers with a flexible discount system on object configuration. When ordering a full cycle of works we give special conditions.
Our own warehouse with 5000 m2 allows to always maintain the required stock of marketable equipment and materials.
We always have the ability to control the location of the goods thanks to the coordination of logistics.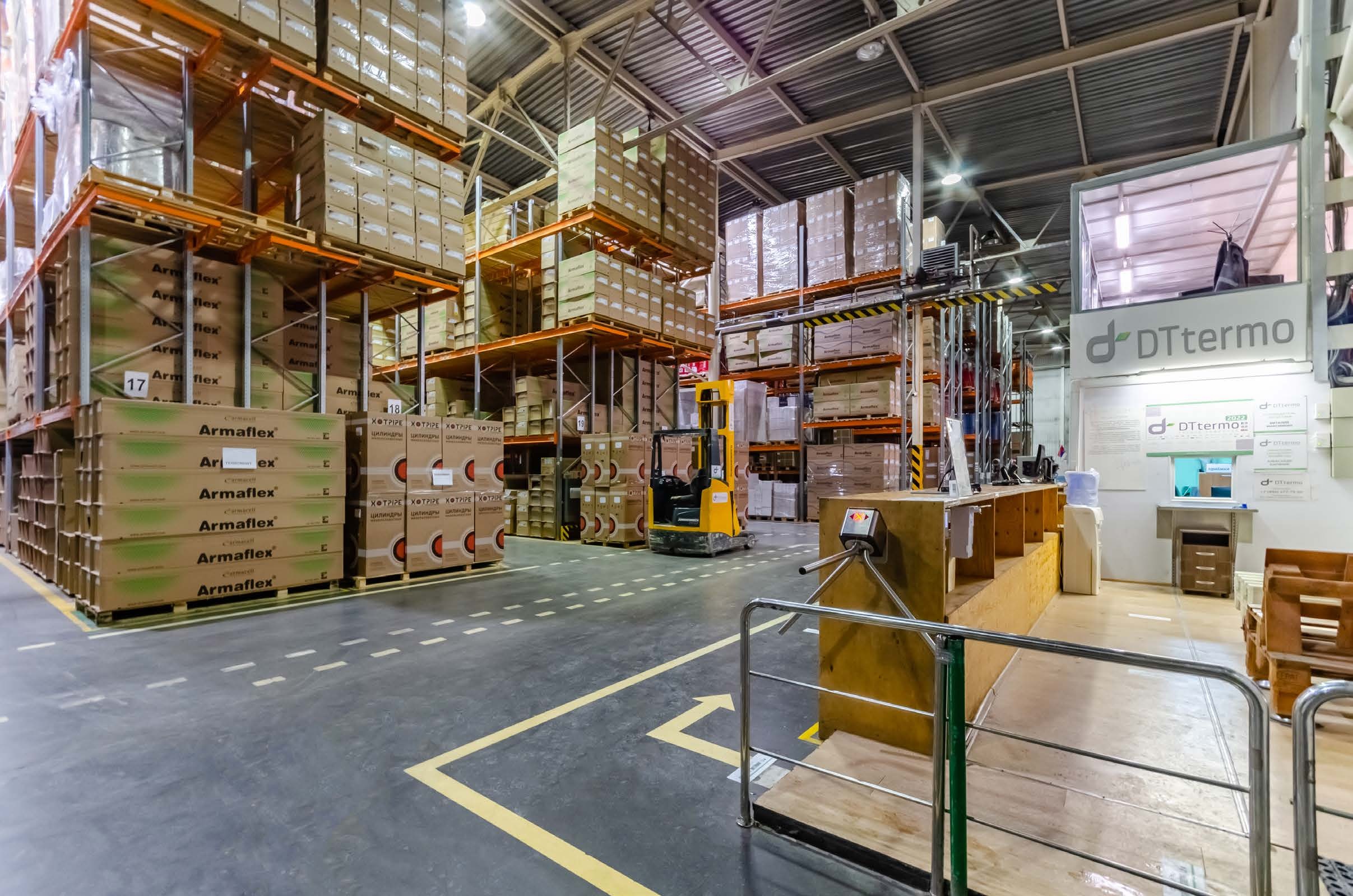 Extensive experience in working with different types of products we offer, using a relevant calculation programs, constant updating of technical and commercial literature, close contact with representatives of our suppliers, periodical training of our specialists and staff development, long-lasting cooperation with leading logistics companies - all these points allow you to solve the tasks of equipment sourcing, consultation and supply of necessary equipment and materials quickly and efficiently.